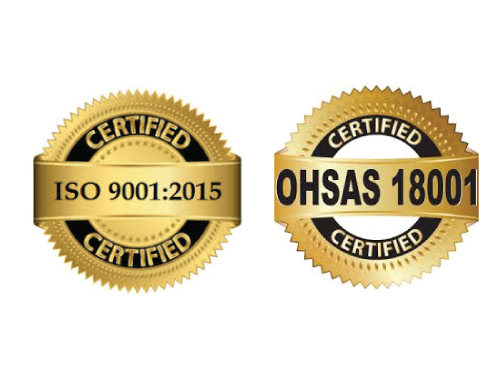 WE ARE ISO-9001:2015 CERTIFIED!!!
Owing to a strong desire to ensure customer satisfaction by providing quality in every ramification of our interactions with people, we have achieved several certifications and undergone numerous trainings. Notable among them is the ISO-9001:2015.
We are also OHSAS 18001 compliant, others are the Lead Privacy Implementer, Obrien and several other trainings.