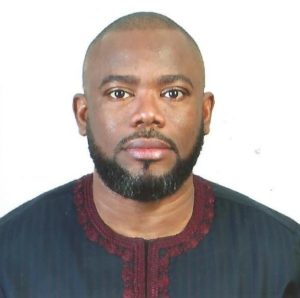 Engr. Uche Isikaku
Engr. Uche Isikaku is a Petroleum Engineer with cognitive experience in the Oil & Gas sector and sub-sector spanning 15 years. He has served in the Oil & Gas industry in various capacities. He started his career in the Oil & Gas sector as a trainee core sample analyst in the Research & Development Division, a strategic business unit of the Nigerian National Petroleum Corporation (NNPC). Also, worked as a Drilling and Completions Engineer with reputable producing and servicing companies. He ventured into the Oil and Gas sub-sector as the General Manager of Kingsoo Group with proven track records of successfully providing Maritime and logistics support services to major International Oil Companies in Nigeria.
Over the years, he has established two companies in Nigeria namely: Aquadynamic Limited and Welldynamics Tubular Services Limited. Also, he is a founding Director of WellCompro Inc. in Houston, Texas. These companies are gradually building capacity and gaining recognition in marine logistics and Oil Country Tubular Goods procurement services.
Engr. Uche Isikaku graduated from the University of Port Harcourt, Nigeria with a B.Eng. degree in Petroleum. He also holds an MSc in Operations and Supply Chain Management (Oil & Gas) from the University of Liverpool, UK. He has attended several relevant courses within and outside Nigeria. He is a member of the Society of Petroleum Engineers (SPE), Nigerian Society of Engineers (NSE) and the Council for the Regulation of Engineering in Nigeria (COREN). He is happily married with three lovely children.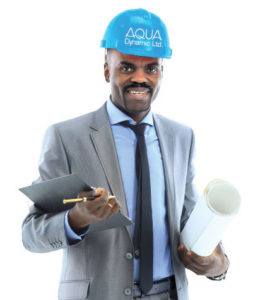 Mr. Uzoma Okam
Mr. Uzoma Okam is the Head of Operations in Aquadynamic global logistics limited, a leading oil and gas servicing company in Nigeria.
Mr. Uzoma Okam started his career as a Data support/ Customer care personnel in the now defunct Starcomms, one of the pioneering companies of Code-Division Multiple access (CDMA) telecommunications technology in the country. He kick-started his career in the oil and gas industry at Kingsoo Global Logistics limited, where he held various positions from Logistics officer to team lead supply chain/ Logistics coordinator and then finally as the Operations manager where he was the Lead of many projects.
Mr. Uzoma Okam holds a Master's degree in Information Technology Management from the University of Bradford in England. He had previously obtained a Bachelor of Science degree in computer science and information technology from Igbinedion University, Okada, Edo State, Nigeria. He has attended a number of short courses and obtained a few certifications which include the Information Technology Infrastructure Library (ITIL version 3) from Leeds in England.
Uzoma Okam is a seasoned professional with over nine years of working experience mostly in the oil and gas sector.